Attachments:
When sending an attached file, be clear on the purpose of sending it.  If you wish to share information only send the file as a PDF so that any viewer will be able to easily open and read.  If you want the file to be able to be edited, then you and the recipient need to have compatible software to open and edit the file.
There are two methods to attach a file.
Method One: Create a New message by clicking and dragging your attachment into the grey area at the top message.  Your file that was attached will show by Attachments.

Method Two: Create a New message and click on Attach and the Choose an Object screen will appear. Double click on the File that needs attaching or highlight and click on Choose.


Downloading an attachment to your Computer:
 Method One: Open the message containing attached file.
The attachment will be by the wording Attachments in the grey section of email.
Click and drag the attachment to desktop of your computer.
FirstClass will download it to your computer.

Method Two: Go to FirstClass menu bar click, on File, then click Save As.
The Save screen will pop up.
Save As: Enter File name to be saved.
Where: Use drop down to choose where file is to be saved.
Click on SAVE.
Knowing what application was used to make the attached file:
File sharing is a two-way responsibility.  Sender and Receiver need to work together to ensure files will open.  The sender should indicate the file type in the body of the message.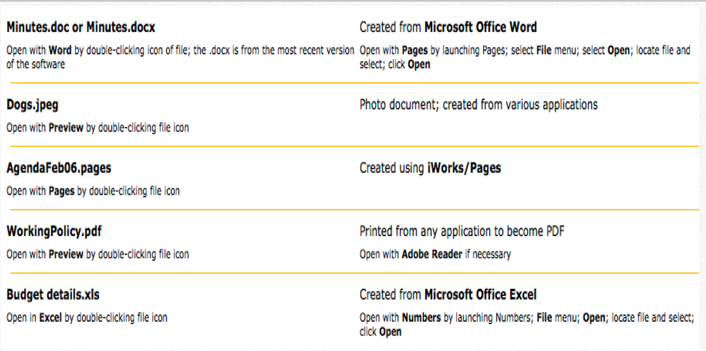 Opening an attachment that is now on your computer desktop:
Download file to desktop.
Double click on file icon. File will open with the correct program.