UNA Webmail can be found on the UNANet page or directly from https://webmail.una.ca
NOTE:  UNA recommends using Safari for Mac, Firefox or Google Chrome to access UNANet services.
Before you begin, you must know your login information.  If not, you must reset your password from the UNANet page.  Once reset, your password will be the unique PIN printed on your current year membership card.  Previous years' cards contain different information for security purposes and will not work.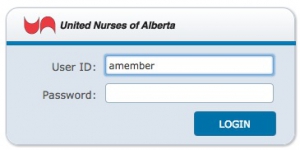 After you login, click on the 3 stripes, or "hamburger," to the right of your login name in the upper right corner of the window.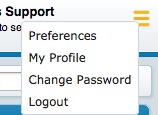 Selet Change Password
Enter your previous password (after a password reset it will be your current year PIN)
Choosing a secure password is important to protect the confidential information you may have access to.  Please read the following document  UNA – Choosing a Secure Password