Passwords:
Must have 8 characters or more.  Phrases of multiple words are most secure.
Must consist of BOTH numbers and letters.  Special characters are allowed.
CAseSEnSitiVe:  FirstClass sees capital letters as a different character than a lower case letter.
To change your Password from the Desktop app on your computer:
On the menu bar for FirstClass, click on Collaborate then Change Password.

The Change Password screen will open:
   Old Password: Enter the 8-digit number on back of membership card.
  New Password: Enter your new password.
   Retype Password: Enter in your new password again, exactly the same. (Type the password out again.  Do not copy and paste)
Click OK to change your password.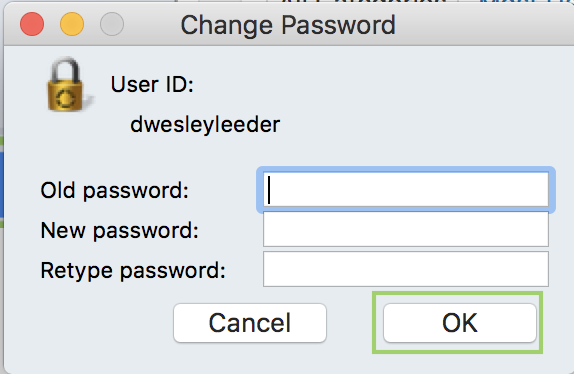 Changing your password from DMS Web
Changing your password from FirstClass Webmail
Go to the UNA website. (una.ab.ca)
Click on the UNANet button.
Under Help me Login, click on Reset Password.
Reset Account Password, screen will open.  Complete the fields as required and click on Submit.  Your Password will reset to your current PIN number.