Change View Properties:
The Change View Properties feature provides access to controls for Display, Lists, Icons, and Backgrounds.
Found under View, then click on Change View Properties.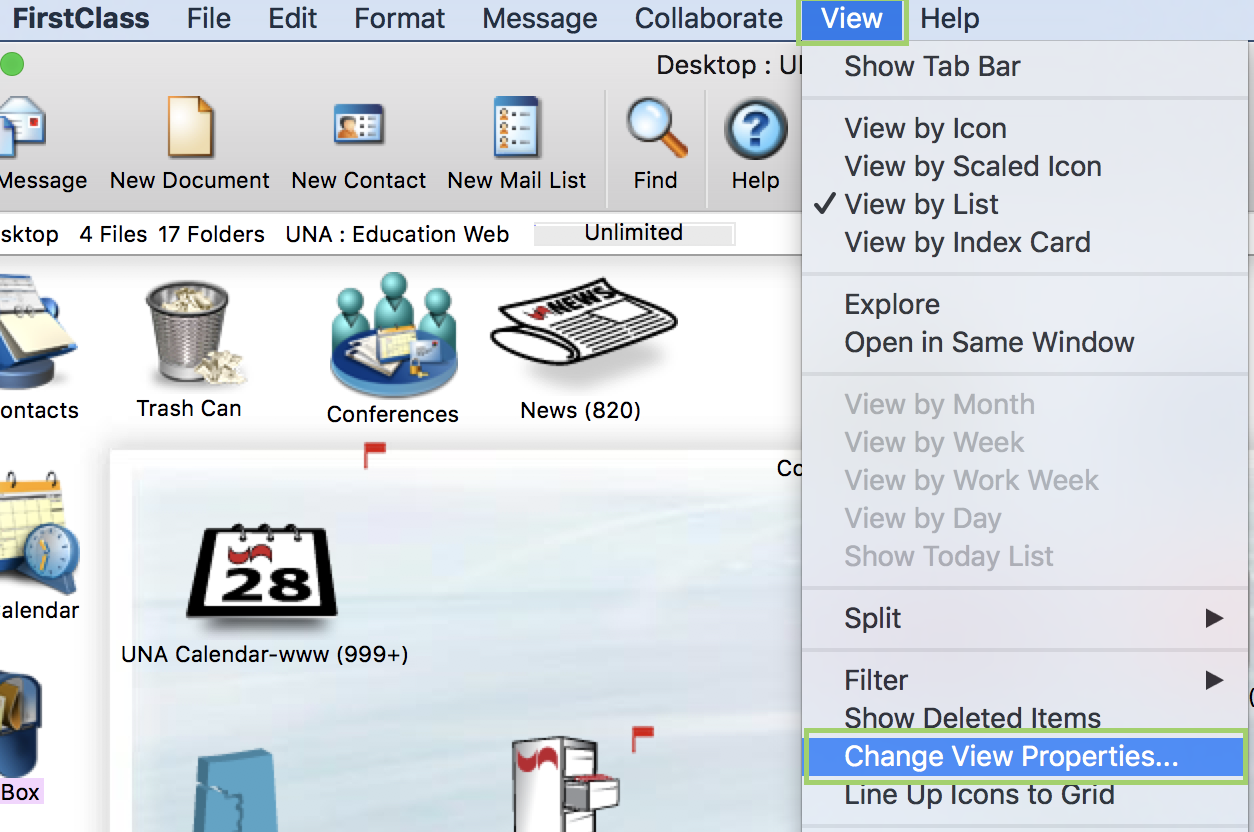 Display allows for personalization of the way the email messages are seen.  The Font can be changed; the color of text can be changed by using the drop down menus.  Once the changes have been selected click on OK.
Lists allows for the the setting for Sorting, Grouping and Appearance.  Changing the sort for a particular purpose is helpful.  The sort might be left on Date Modified for most work, placing messages from newest to oldest. But if you need to locate a particular message from a particular person, change the sort to Name.  Messages are now displayed alphabetically by first name.  Grouping is a setting that groups messages together by Flag, Subject, Size etc.  When messages are grouped, sorting by date or name is extremely messy and often useless.  For most users, the best option is to Group by Subject.  Do Not set the Collapse all groups as you will hide messages.  Appearance is how you see the column Titles.