You can access UNA Zimbra Mail from any web browser (we recommend Google Chrome, or Firefox) at any time:  https://mail.una.ca OR from the UNANet page:  https://www.una.ca/unanet
Note: You must enter your password for both the incoming and outgoing servers when asked.
Mobile iOS/iPhone/iPad
Apple's Mail configuration document iOS 13 or iOS 14**:  https://support.apple.com/en-ca/HT201320
**NOTE:  If your version of iOS is older, you may need to search the internet to locate specific information to configure your iOS device to use Apple Mail. (iOS 13 was released in September 2019)
Information you need to have handy before starting:
Current UNA Membership card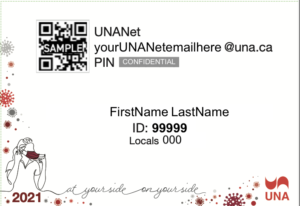 UNANet login ID:  most often (but not always) firstinitiallastname@una.ca *logins don't usually contain spaces or punctuation.
 UNA Member PIN: printed on your 2021 membership card –
 it is CaSESenSitiVe
iOS 14.x (Scroll to bottom for iOS 13.x instructions)
Open the Settings app.
Scroll down andTap "Mail."
Tap "Accounts"
Tap "Add Account"

 
Next tap "Other"

 

Tap "Add Mail Account"
The first screen is the basic information for the account, Your name, UNA email, UNANet password (your PIN), and the Description: i.e. UNA or UNANet so you can identify it in your list of email accounts on your mobile device.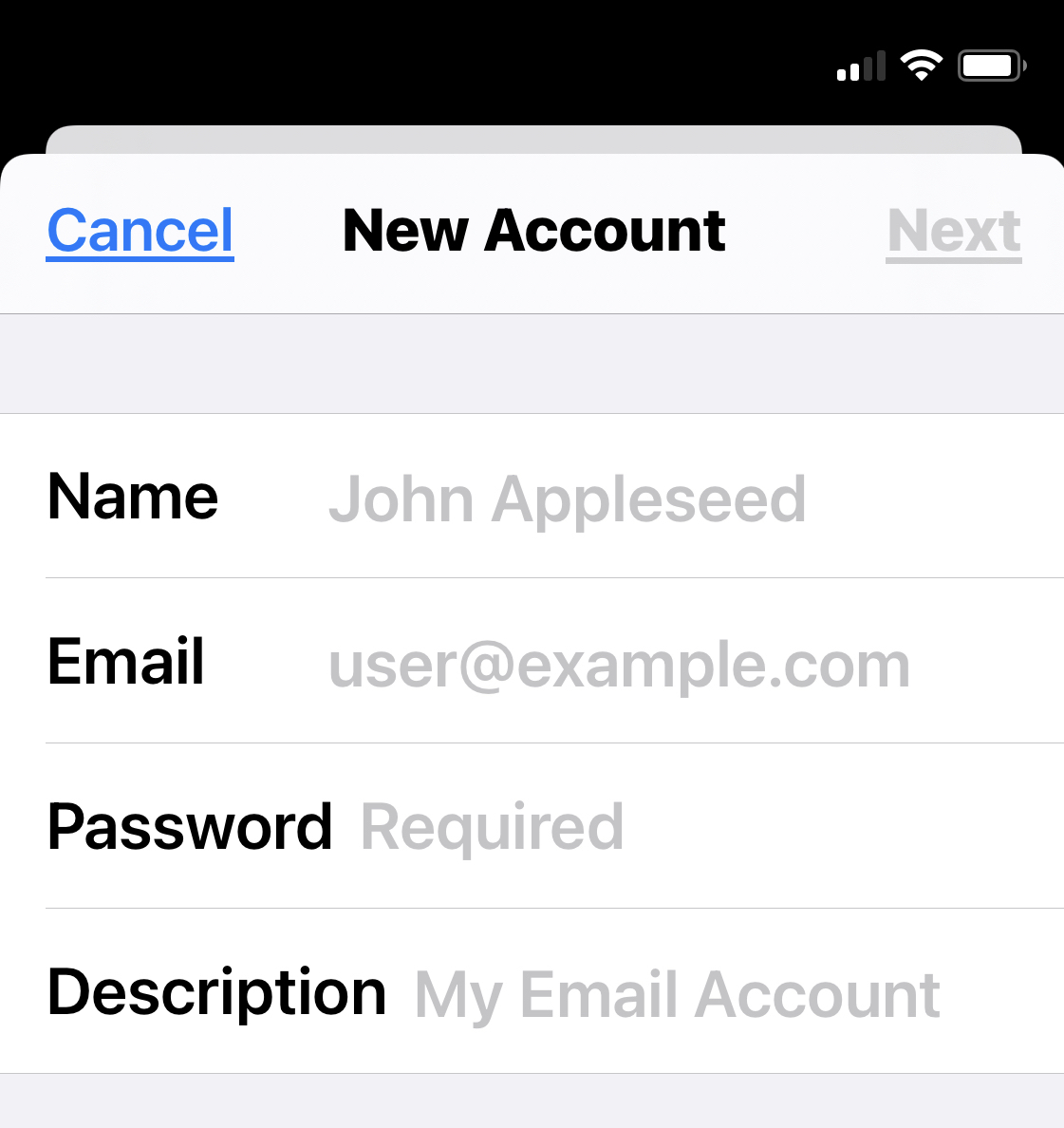 filled in: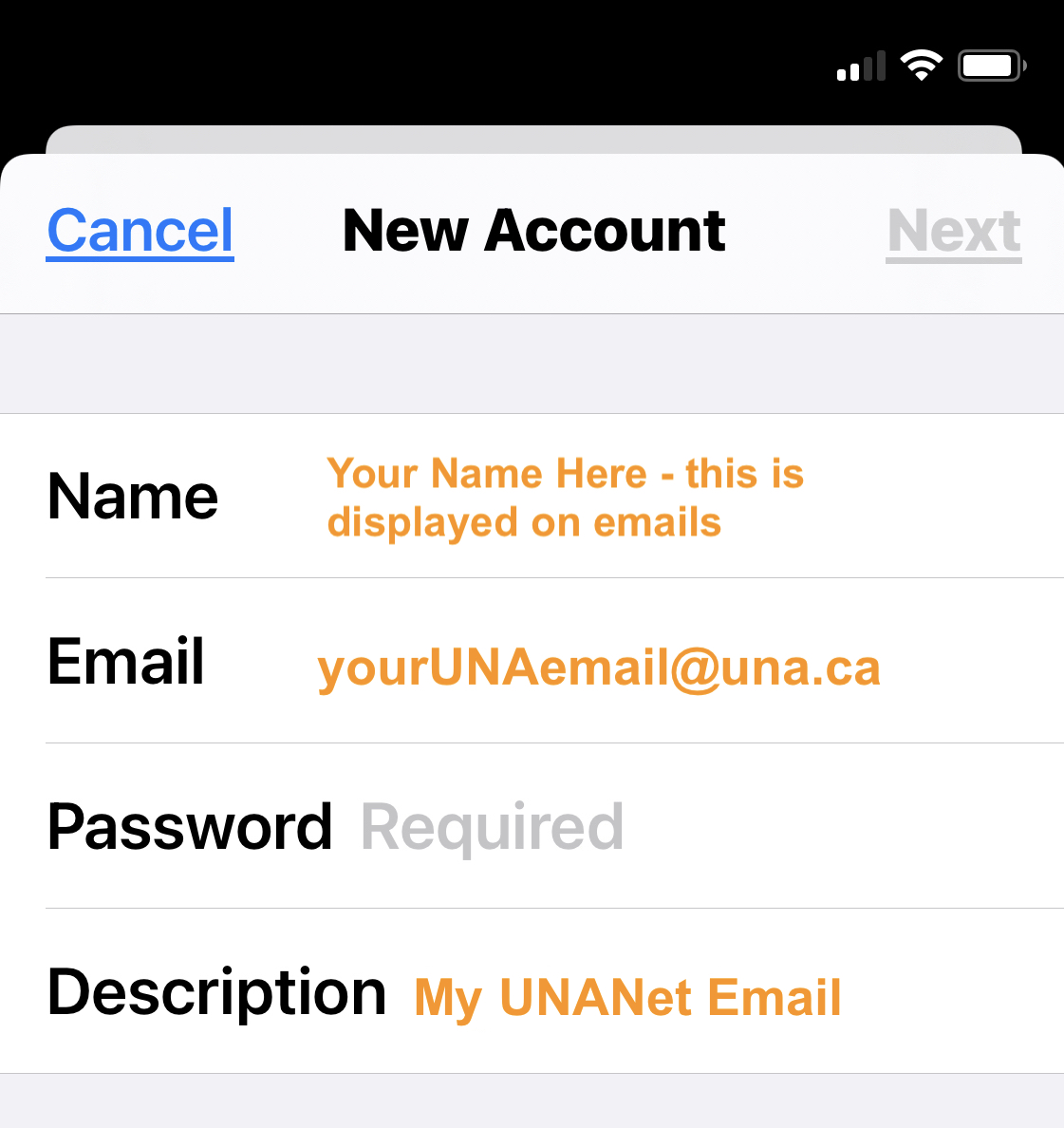 If your name and email were Jill Member, it should look similar to this.  
Enter your own personal information as shown on your current Membership card in these fields.
Tap Next
Tap IMAP at the top of the screen if it is not already selected for you.
Complete the New Account form, entering all of the information.
Complete both INCOMING AND OUTGOING mail sections with the same information.
Tap Next at the upper right corner and the information you entered will be verified.  If correct, it will add a UNA account to your list of email accounts in Apple Mail.
NOTE: All information is required – not optional
Even if the field suggestion says OPTIONAL – it is not.  Fill in all the details as shown in the image above.
—
iOS 13.x
Open the Settings app.
Scroll down and tap "Passwords and Accounts"
Tap "Add Account"
Tap "Other" and then tap "Add Mail Account"
Complete the New Account form, entering all of the information that's requested. As you complete each page, tap Next. Your phone will attempt to validate your email information with each step along the way, so it'll try to advise you if you entered information incorrectly.
Complete the OUTGOING section with he same information as incoming.
Turn off Notes slider
IMPORTANT: Password changes can lock you out of your account if you do not read this document: Password Changes; Steps and Cautions