When you have an email or document that needs to be attached to Numbered File.  You can save as a PDF to attach to the file.
Click on File then Print in FirstClass.
The Print Screen will open click on PDF in bottom left hand corner and choose Save as PDF from drop down.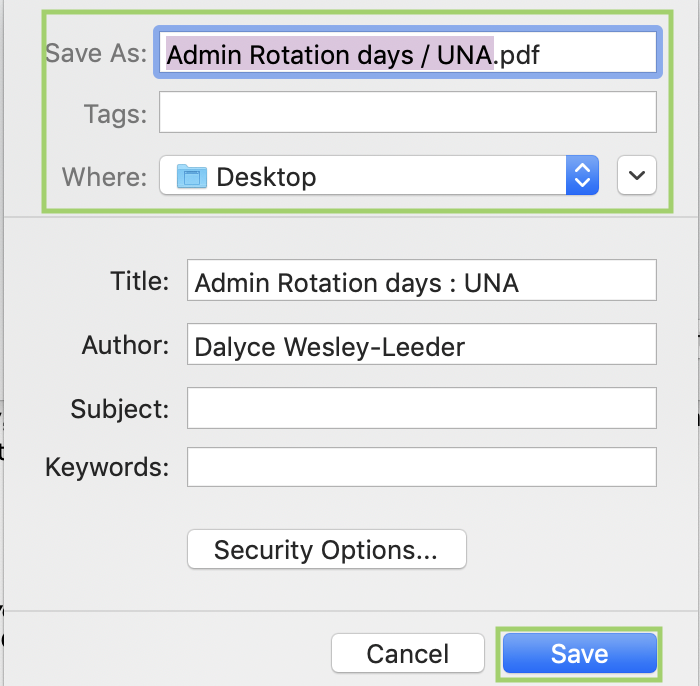 Once the item is saved on your desktop it may be clicked and dragged to the number file.