All UNA members are issued a UNA Membership card yearly. A current membership card is required in order to register for UNANet.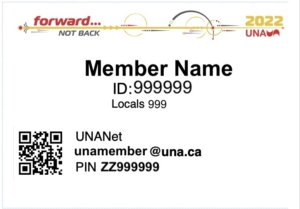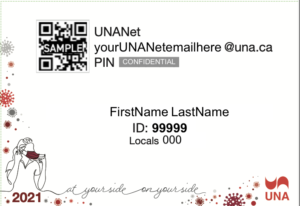 2. Request A Membership Card
If you don't have a current membership card, navigate to the UNANet Homepage and scroll down to the Help Me Login section and select Request A Card.
The Request A Card Form will appear on the webpage. Fill out your Membership number, click "Request Card" button and an email with your card will be sent to you at the email addresses we have on file for you.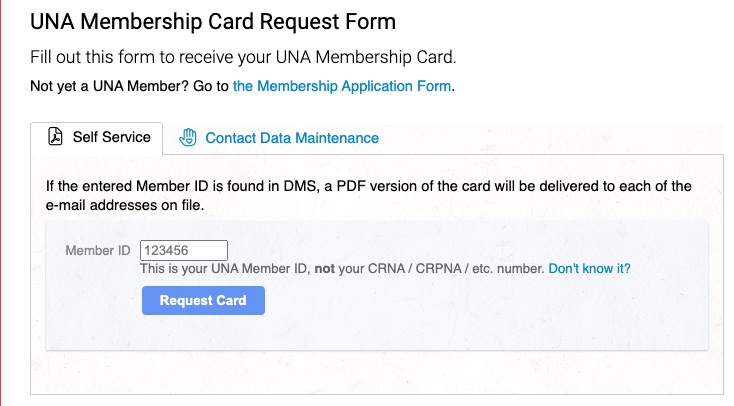 If you no longer have access to the email address(es) we have on file for you, select the tab to "Contact Data Maintenance" to request a replacement card.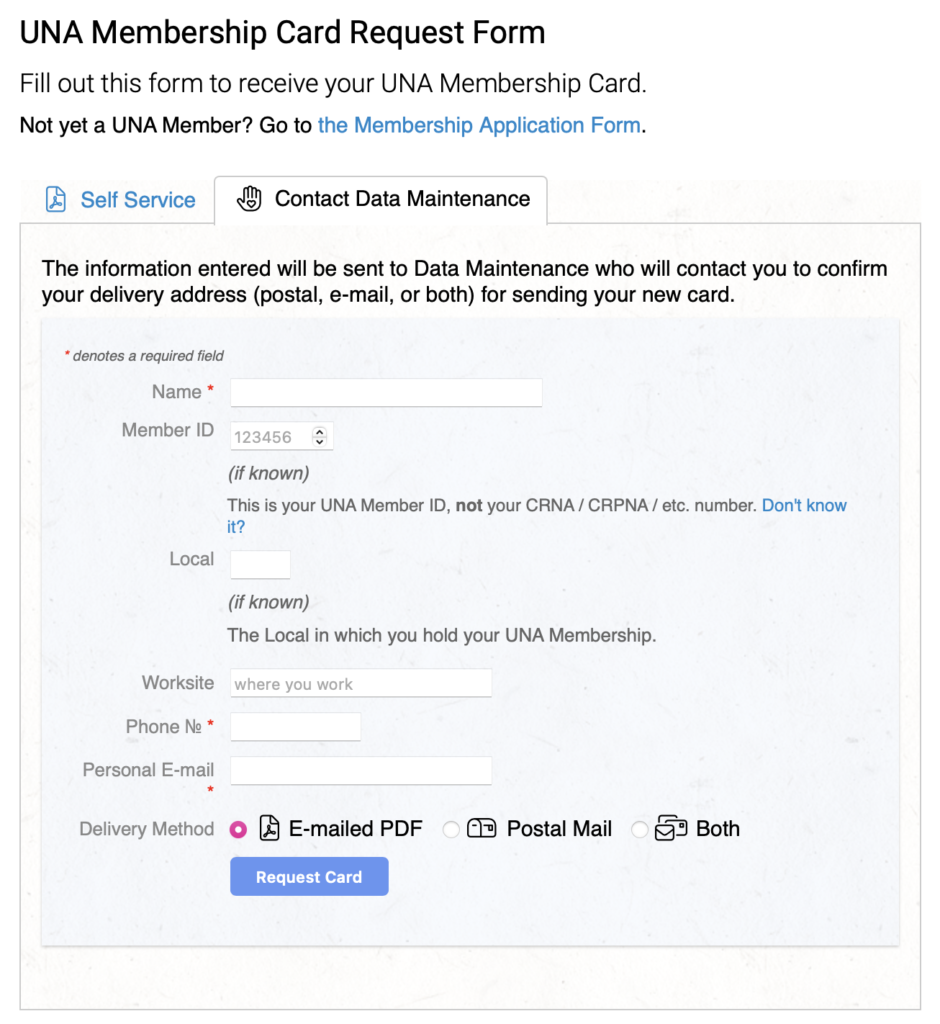 You can also contact Data Maintenance directly by calling 1-800-252-9394 or 780-425-1025 and request a new membership card.
If you are not a UNA Member you can access the UNA Membership Application online or you can request a paper application form from UNA Membership services/ Data Maintenance at 1-800-252-9394 or 780-425-1025.