To make an Agenda Post in Forums for District Meetings, first start by navigating to Forums.
Scroll down and choose your district: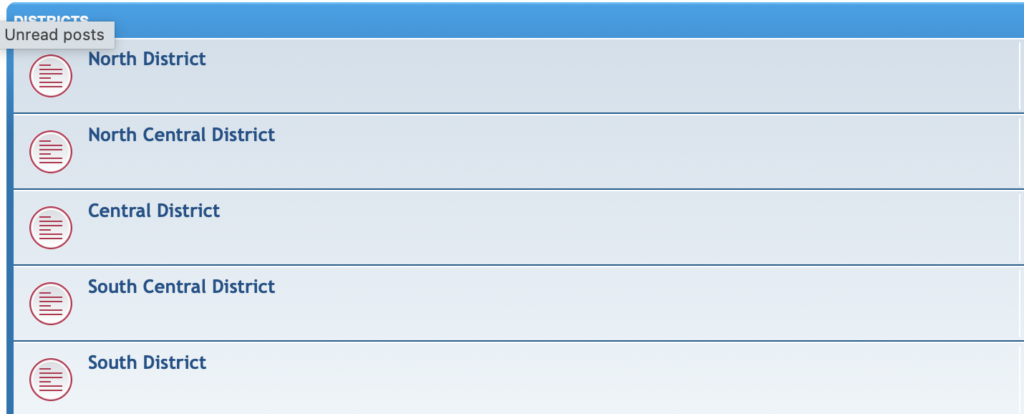 Create a New Topic
Ensure the following criteria are met:
Topic icon is set to: ⓘ
Subject contains your District (ND, NCD, CD, SCD, or SD) as well as 'Agenda'
Go the the Attachments tab at the bottom, and hit Add Files.
Click 'Place Inline'
Ensure that you hit SUBMIT when done!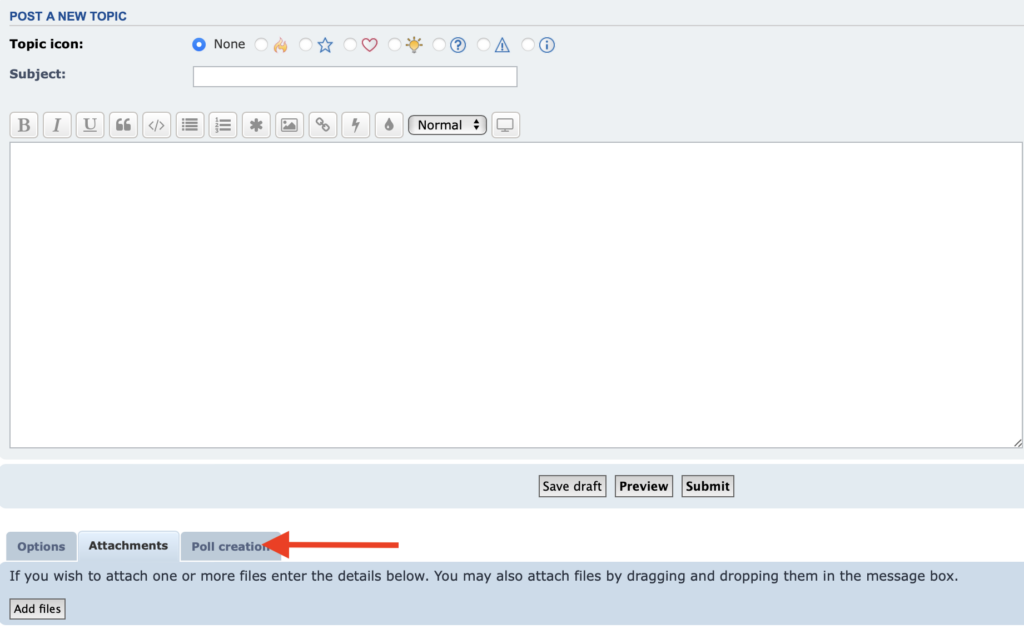 What does Place inline mean?
Place inline means that it will take the attachment and create a clickable link in the body of the topic.
You will see this in the topic body:

Which will then create a clickable link when you've posted.