You can access UNA Zimbra Mail from any web browser (we recommend Google Chrome, or Firefox) at any time:  https://mail.una.ca OR links for all UNANet services are available on the UNANet page:  https://www.una.ca/unanet
Mobile iOS/iPhone/iPad
Information you need before starting:
Current UNA Membership card
or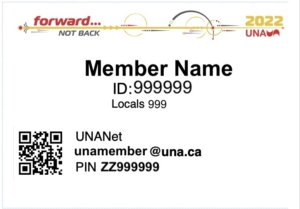 UNANet login ID:  *logins don't usually contain spaces or punctuation.
UNA Member PIN: printed on your 2021 membership card –
it is CaSESenSitiVe
iOS
Open the Settings app – looks like a gear
Scroll down andTap "Mail."
Tap "Accounts"
Tap "Add Account"
Next tap "Microsoft Exchange"
Enter your full UNA Email address: i.e. jmember@una.ca
Change the description field to "UNA" to more accurately reflect what account it is
Tap Next (upper right corner)
Select "Configure Manually"
Enter your UNANet login password – if you do not know what your UNANet login password is,

do not guess.

  Before you continue, go to the UNANet page and reset your password.  Your reset password will always be the unique confidential PIN on your current year membership card. It is CaSESenSitiVe.  Return to complete adding your account to Mail after you have finished your password reset.
Tap Next
Server:   mail.una.ca
Skip Domain
Username:   Enter your full UNANet email address
Tap Next
Information will be verified.  If any information is incorrect, it will not proceed.
You can now select which features of Zimbra Mail you wish to access from your mobile device (All except Mail are optional)
Once you have selected which features to add, tap Save (upper right corner) to finish.
You can watch a brief video of the setup process here: