If you would like to have Zimbra in its own Dock icon instead of using it through your Browser (Safari or Chrome) you use the WebCatalog App to make a stand alone custom Web App for Zimbra.
First Download the WebCatalog App from here: https://webcatalog.app
Click Free Download and choose 'Mac with an Intel chip'
Once downloaded you can open the disk image by double clicking it in the download manager.
Once the disk image is open, drag the WebCatalog App to the Applications folder.
Open the Applications folder and launch the WebCatalog App, then click the plus.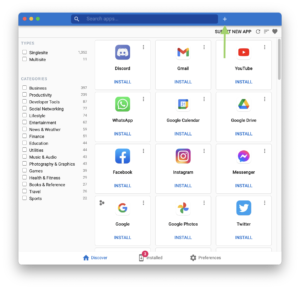 Fill out the form as below.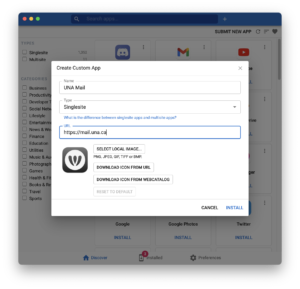 Click 'Install' then click the 'Installed' button at the bottom.
You will see your new custom Web App and you can open it.
Then in your Dock you can set it to stay by right-clicking and choosing 'Keep in Dock'.