Your UNANet account username and password is used to log into FirstClass, DMS Web and UNA apps.
 If you use an Apple iPhone or iPad, use the procedure outlined in this tutorial to sign into the UNA Data Management System (DMS) using the UNA App.
 Tap on the DMS Tab that is located at the bottom of the screen.

A DMS Login screen will open. Tap Activate Your Account.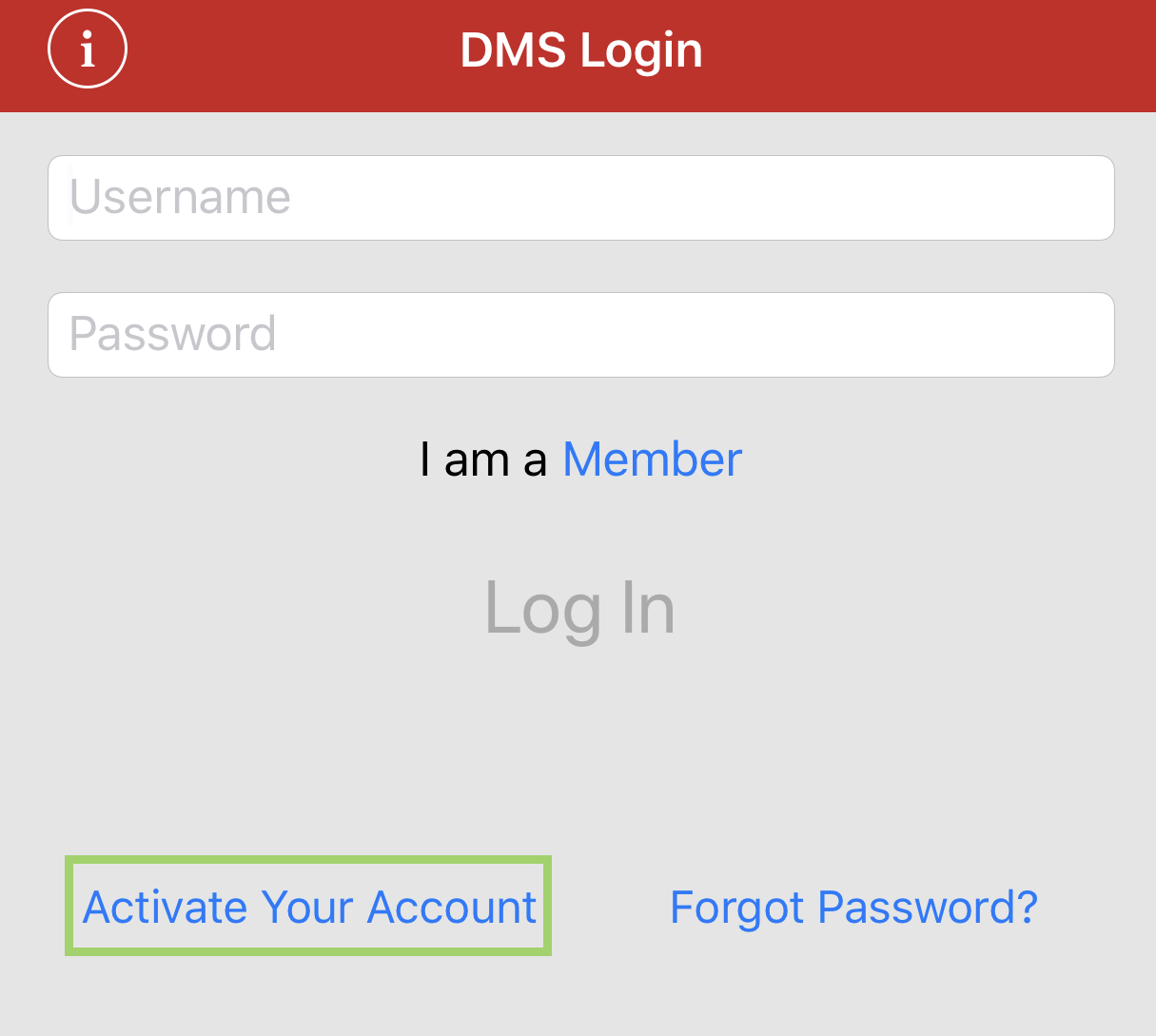 The Activate Your Account screen will appear, tap on Scan Member Card QR Code.
"UNA" Would Like to Access the Camera screen will appear.  Tap OK.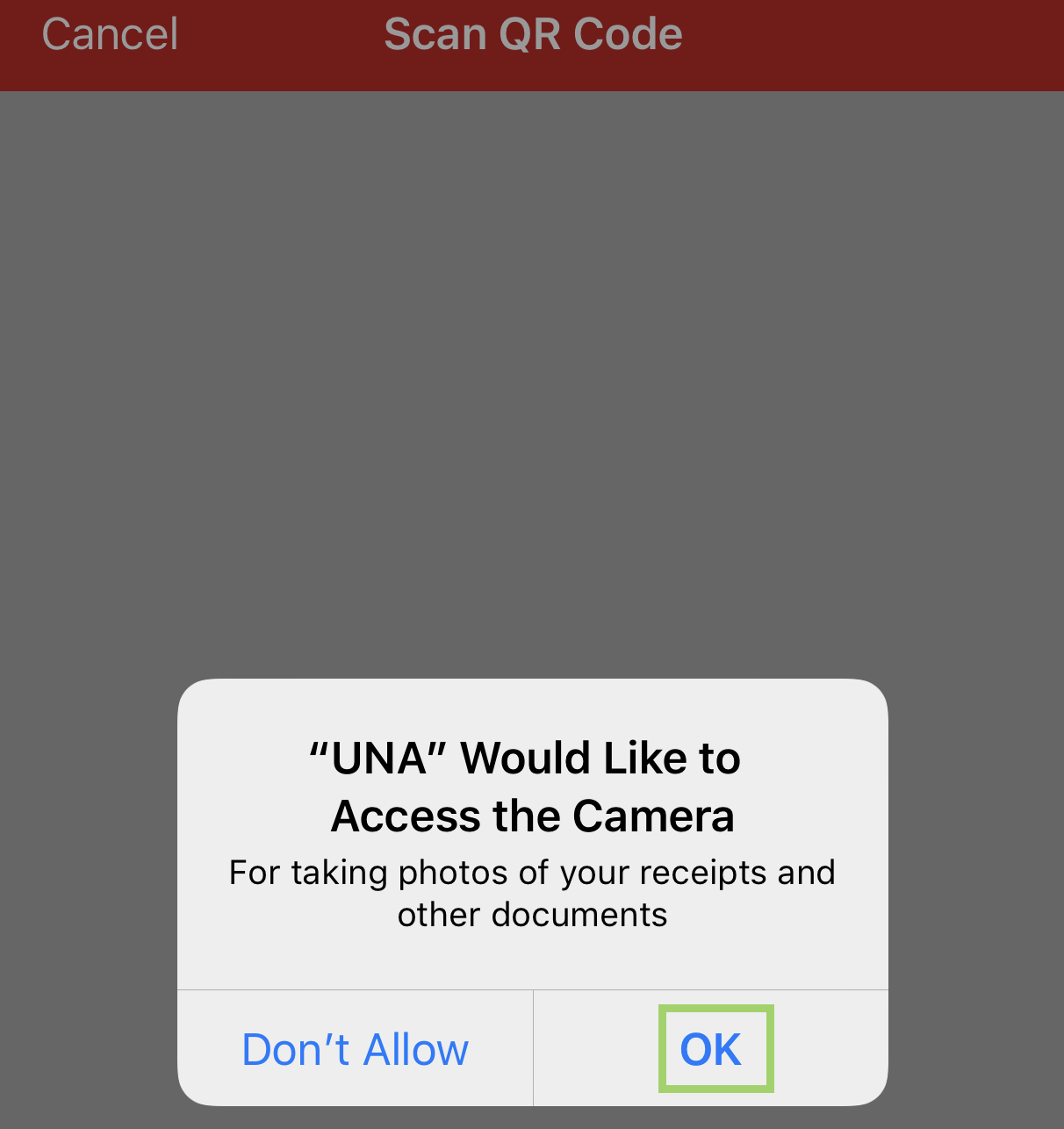 Scan QR Code screen will open.  The camera on your smartphone will open and you will need to hold your membership card with the QR Code under the camera.  Once the code is read your account will be activated.  If successful, you will be automatically logged in DMS.  If not successful your will be presented with an error message explaining next steps to take if any.