Once logged into DMS.  In the Top Right Hand Corner is a Report a problem button.
Once you click on the button you are able to send a email to someone/department at UNA.
Input your message in the Message field and choose where the message is to be sent.  Drop down options are Systems, Membership, Finance and Other.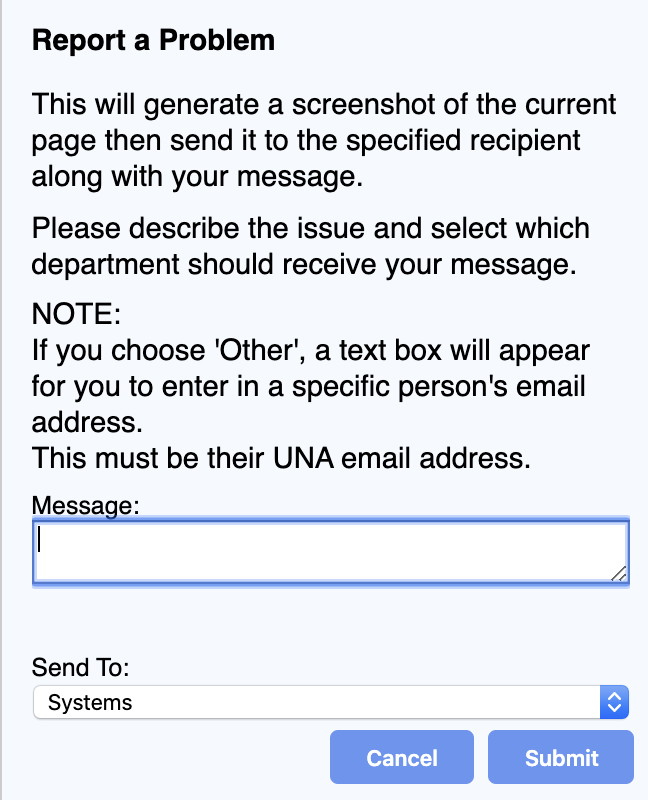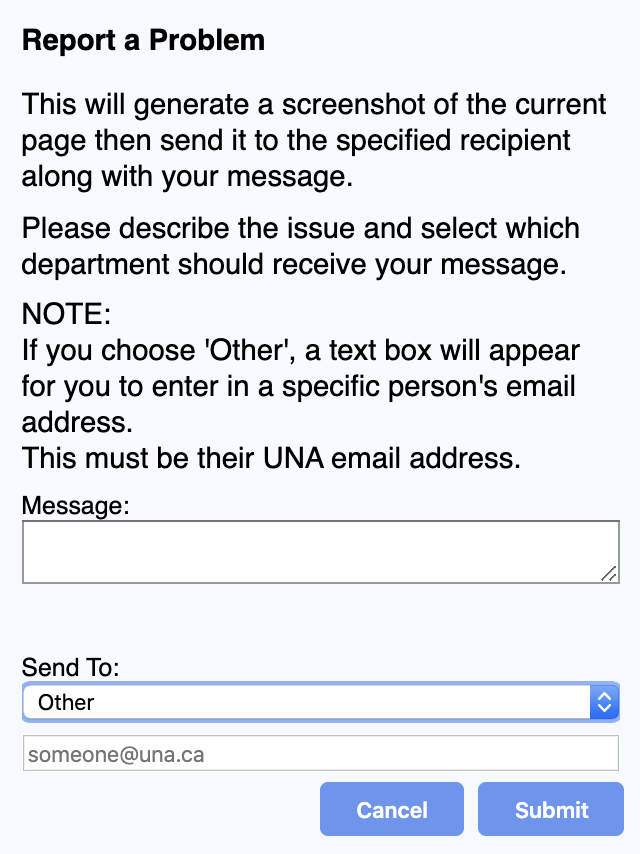 An email will be sent to the chosen person/department.  A screen shot of the screen you are on will be attached to the email so the other person will be able to see what the you are seeing.