It may be desirable to see disparate calendars in a single view. For example, the attendance calendars for both offices.
You can group calendars together by doing the following.
In the Calendar tab select your top level calendar and right click, from the drop down menu that appears choose 'New Calendar'. Name it according to your needs. In this example we could call it 'COVID'.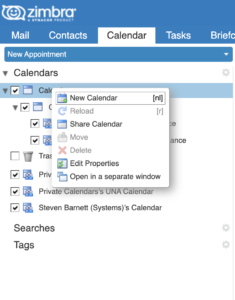 Then Drag other calendars on top of the newly created calendar which creates a nested group as shown below.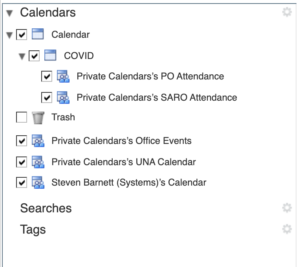 You may then toggle the 'layer' on and off to suit your needs.
Other examples might be used for vacations and EDOs or Duty Roster and Vacations.