1. Go to System Preferences and choose Internet Accounts
2. Choose 'Add Other Account'.
3. Choose 'CalDAV account'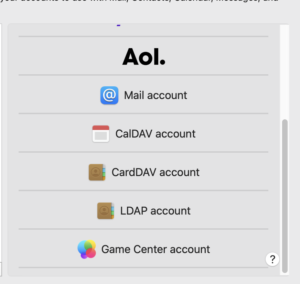 4. Switch 'Account Type' to 'Manual'. Then enter your email address and password. The server is mail.una.ca
5. Launch Calendar and in Preferences you can set what Calendar you want to use as the Default.